Ph: 816.767.8700
Fax: 816.767.8702


---

Camera Cars

We want your charged off and hard to find repossession accounts!

Let American Collateral Recovery's (ACR) license plate recognition (LPR) camera cars find your charged off or hard to find repossession accounts. NO CHARGE UNLESS WE RECOVER!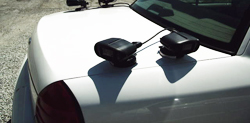 ACR has been in the repossession business in Kansas City for 20 years. Repossessions are our only business. Our recovery specialists have over 150 years combined experience in the recovery field. We are fully licensed and insured for your protection.

Our LPR camera cars are equipped with state of the art license plate recognition 4 camera systems. Each camera system can read hundreds of license plates per minute. When our camera reads the plate on your collateral an alert sounds in the camera car telling the driver that they have located a potential 'wanted' car. The driver checks and confirms that the VIN matches the wanted collateral. After the VIN is confirmed a truck is called in to recover your collateral. It's that easy!

ACR currently has a database of over 1.5 million plates that is growing daily. We could have already spotted your car!

Our LPR program is easy as 1, 2, 3!
You send over your order of repossession to our office.
Our office staff enters your order into our Recovery Database Network (RDN) and initiates a search for the registered license plate for your collateral. We currently can get license plates for 47 states and US territories.
Once we have the license plate for your collateral we check it in our database of over 1.5 million scanned plates to see if we have "seen" it already. If your plate has been previously spotted by our cameras a truck is dispatched to the GPS coordinates of the camera hit at the approximate time of day that it occurred. If the plate has not been seen previously by our cameras your order will remain open in our system until you instruct otherwise.
Our camera cars are on the streets 7 days a week. Your plate could be seen anytime.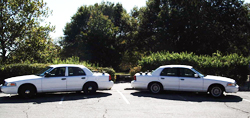 An added benefit of us having your order in our system is that your plate could be seen anywhere in the USA by any of the hundreds of camera cars in operation nationwide. If your collateral is spotted by another companies cameras, ACR will be notified and we can pass that information on to you so you can recover your collateral wherever it may be hiding.

For more information contact Tom Healey in our Grandview Office 816-767-8700 or email kcTom1@acrkc.com.
---